About
Montage Features
"I recently moved to Manhattan Beach from out of state and just noticed Montage when I was driving by one day. I loved the feel and décor and thought 'whoever is running this place has great sense of style.' I absolutely love Montage."

~Heather K.
A favorite among Manhattan Beach "locals" for 20+ years, the Montage Boutique Spa provides personalized, results-oriented, advanced skincare technology in a warm, intimate, comfortable environment that's truly unique. What makes it so?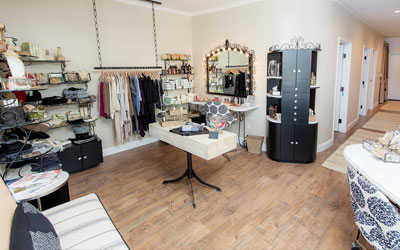 Cutting edge skincare treatments that are the result of owner Dianne de la Garrigue's constant quest to find the latest advancements in procedures and products. Careful assessment of each client's needs creates a personalized procedure and maintenance plan just for you!
A long standing, fabulous, friendly staff who feel like family. They're knowledgeable, well-trained in the latest skincare and massage techniques and give you the confidence that you're entrusting your skin, body and beauty care to people you can truly trust.
Elegant, but comfortable surroundings– -Newly redecorated to feel like a chic European spa, the ambience at Montage is sublime. Each treatment room provides a quiet, lovely smelling sanctuary and is thoughtfully furnished with well-placed hooks and even a little shelf for your jewelry.
The fabulous Montage boutique, an unexpected bonus, with a carefully curated selection of fashion, accessories and gifts, will make you want to linger before or after your appointment. What a find!
Neighborhood convenience– Easy to park, accommodating with appointments and respect for your precious time during a busy day, Montage makes a quick spa visit that much more enjoyable because of the convenience.
M3 Montage Monthly Membership program will make you say "Mmmmmm." That's because we offer our clients a special opportunity to save on their favorite treatments each month when they join M3. Ask for more details when you visit.
Montage History
"Dianne has a great technique and her staff is professional, sweet and personable. They care and really make you feel relaxed. I've been to many other spas, but Montage is very special."

~Pam C.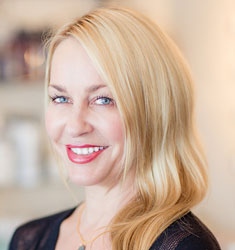 Montage has the feel of a local favorite, a real neighborhood place with plenty of longstanding fans. Moms and daughters come here…Husbands and grandmas too. Many of them have followed owner Dianne de la Garrique from her beginnings over 20 years ago, when she was an aerobic instructor and private trainer at the well-known Manhattan Club for Women. Born and raised in Manhattan Beach, Dianne was always interested in helping women look and feel better. After attending Cosmetology School, she started Montage inside the club, offering make-up and facials. Dianne moved Montage to its present location in 1996 and recently completed a major remodel and "face lift" on her well-loved boutique spa. She continues to be a constant student in the art of beauty and science of skincare, attending classes and keeping abreast of all new research and development in these areas to offer her valued clients, who trust her implicitly.
Dianne also has a discerning eye for gifts and fashion and has stocked the Montage Boutique with a selection of unique clothing, amazing accessories and choice gifts that make it feel like she's your personal shopper.
Meet "The Girls"
"I have been going to Montage for over 15 years and have been so impressed by every one of the aestheticians that work there. Everyone on the staff is so knowledgeable and personable, starting with the front desk staff, who are so friendly and welcoming."

~Ellie W.
---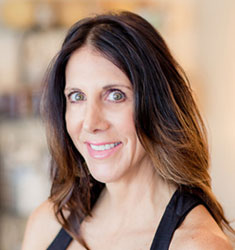 Annie – Massage Therapist, Custom Airbrush Tanning Specialist
Annie is a longstanding member of the Montage family, starting in February of 2001. A Michigan native, she moved to California in 1989, after graduating from Michigan State University. Prior to becoming a massage therapist in June of 2000, Annie worked in the corporate world as a project manager. She decided that, although she liked the work, it wasn't her passion so she enrolled in a massage school, gave notice on the second day of class and has never looked back.
Annie has embraced the Manhattan Beach lifestyle with equal passion and enjoys being active, indoors and out. Ocean swims, stand-up paddle boarding and yoga are just a few of the things that keep her fit. She feels her personal involvement with these healthy activities help her understand her active clients even better.
Here's what Annie has to say about Montage:
"One of the things I like best about Montage is the amazing clients that I have the privilege of working with. Montage is a beautiful, cozy, warm space and it offers an opportunity to really connect with our clients; whether or not they see me, I feel like I get to know them personally. I work with a team of wonderful women who are extremely talented at the services they provide. Montage is like a home away from home. I love and respect the women I work with as co-workers and friends.
I am also so grateful to have an occupation that helps people to heal and feel better as they go about their day. It's such a gift to see a transformation from beginning to end of session and to have been a part in helping someone feel better."
Annie is certified in Thai Massage, Pre-Natal and Deep-Tissue Massage and is always learning and looking for ways to help the healing process.
---
Angelike – Esthetician
A South Bay and So-Cal "local" her whole life, Angelike previously worked for four years in an X-ray office. When she decided that skincare was the career path she was meant to be on, she couldn't wait to begin her new journey! Angelike graduated from Esthetician School in June of 2000 and was hired on at Montage one month later.
Customizing services to suit each individual client is a very important part of Angelike's work, whether it be a relaxing and therapeutic facial or any other service.
Regarding waxing, Angelike says, "It's an absolute honor that so many clients trust me to perform such personal services for them. I strive to help my clients feel comfortable, and to know they are in capable hands."
"I feel absolutely blessed to be apart of the Montage family. You will never feel like a number here; each and every client is equally important. Many of my clients have become life-long friends and that is something very special."
---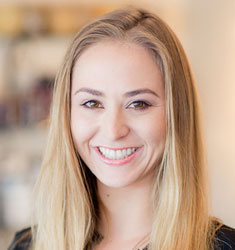 Marina – Manicurist
Marina (aka "Mer") started at Montage in the summer of 2009 as the receptionist, greeting and cultivating relationships with Montage clients. As the front desk "ambassador," Mer really had the people skills to set the tone for Montage guests when they walked in the door and immediately made everyone feel comfortable AND special.
After a two year stint behind the front desk, Marina transitioned to her current job as Manicurist par excellence, where she has been able to utilize her skills and license as a California State board manicurist to implement some amazing natural nail services at the salon. A mani/pedi at Montage is unlike no other, thanks to Marina's unique talents. Manicures and pedicures are customized for her clients by WHAT THEY NEED. Whether it is stress-release, special intense cuticle-care, anti-aging hand treatment or just an amazing polish job, every service is customized to the individual man or woman.
Local born and raised, Marina loves surfing, the ocean, watersports and the outdoors, and, of course, working with people. She is currently pursuing a degree in hospitality, with her special interests in events, promotions and social media.
"Montage is special to me because "the girls" are the sorority I was never a part of. Every woman brings something to the table. With our limited space, we've found ways to literally work around, under and on top of each other. It makes Montage a special, team-oriented, and drama-free place to work at. I think it sets off a fun vibe that radiates in our shop; An elite dollhouse where, for 24 years now, amazing women and gentlemen have walked down the hallway for services."