Body Care
Montage provides an array of personalized treatments to take care of your body from head to toe. Select from our relaxing, rejuvenating customized massages, expert waxing, sunless tanning and a manicure/pedicure option that's out of this world!
---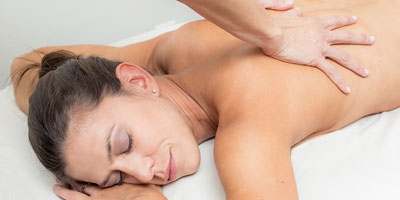 Custom Massage Therapy
Whether as a cure to a stressed out lifestyle or to address nagging aches and pains, a Montage massage can be the answer to your aching back or muscles. Our experienced and highly skilled massage therapist will first assess your specific needs for mind and body. Treatment begins the moment you sink into the innovative Body Cushion, where true relaxation takes hold. While your body is feeling supported and in complete alignment, a homeopathic herbal inhalation is selected to release tension. Enjoy the benefits of this customized massage, created specifically to address your individual needs and desires, from head to toe.
30 minutes $75 / 60 minutes $125 / 90 minutes $165 / 120 minutes $205
"I consider myself a bit of a massage aficionado, and I can truly say that at Montage, I receive one the best massages in the South Bay. Their specialized massage table places my body in a super relaxed position and is the most comfortable I've been on."

~Troy D.
---
Raindrop Treatment
This massage treatment combines a unique and targeted energy approach with pure, authentic essential extracts for a deeply harmonizing, rejuvenating and relaxing experience. You'll enjoy an alignment of energy and a sense of tranquility and mind-body harmony.
75 minutes $165
---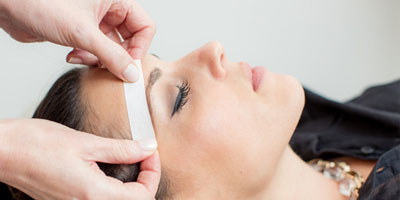 Advanced & Exotic Waxing
The ever-increasing popularity of personal body hair removal has allowed Montage Boutique Spa and our technicians the opportunity to become experts in this field. In-depth training and research in the area of specialty waxes, advanced techniques and customized equipment procedures have produced a waxing program that offers several options to address each client's needs. Our technicians employ the most stringent and sanitary protocol, designed for your safety and health.
Facial Waxing Treatments
Eyebrow Wax- $30
Eyebrow Sculpture- $30
(includes highlighting)
Tweezed Only- $35
Lip, Chin or Forehead- $18 each
Nose- $18
Sideburns- $18
Full Face- $60
(lip, cheeks, chin & forehead)
Body Waxing Treatments
Neck- $15
Underarm- $30
Back- $80
Stomach- $20
Forearms & Hands- $45 and Up
Full Arms & Hands- $55
Full Legs- $80
Upper or Lower Leg Only- $60
Inner Thigh- $25
Feet & Toes- $15
Bikini Waxing Treatments
Bikini Wax- $45
(panty line)
French Bikini- $60
(panty line and inside buttocks)
Brazilian Bikini- $75
(complete genitalia and inside buttocks, option hair in front)
---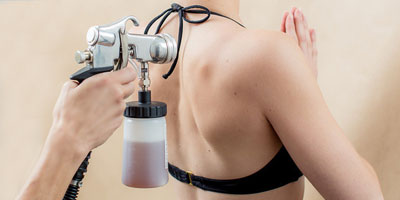 Organic Sunless Tanning
Want to look tan and toned without spending time baking in the dangerous sun? Our Sunless Tan is a multi-treatment skincare and tanning system that atomizes anti-aging botanicals into a very fine mist which deliver high quality skin benefits and a natural, healthy glow (with no tan lines, if desired!) We think our sunless tanning is the best in town, but the Easy Reader officially confirmed it by voting Montage "Best Spray Tan" in the South Bay! Come see what they're talking about. You'll walk out looking bronzed and beautiful!
Full Body Tan $70 / Series of 6 is $360 ($60 savings) / M3 $60
---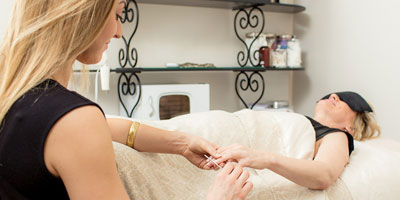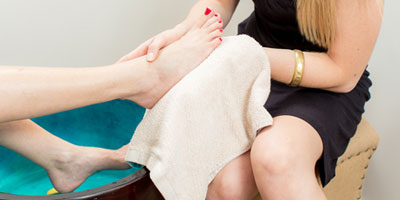 Organic Spa Manicure & Pedicure
A mani/pedi is a treat in itself, but a mani/pedi at Montage is an indulgent experience you won't soon forget. Montage uses only "free" polish lines, including Zoya, OPI and Essie, great for pregnant and nursing moms or anyone who's health-conscious. Choose from these options:
Full Treatment Spa Mani & Pedi – Imagine the most relaxing mani/pedi ever, delivered while you are lying down in one of our serene, quiet treatment rooms. Includes the normal shaping, buffing, cuticle work and hot towel, but with the addition of a glorious scrub and massage. The final touch: beautiful lacquer on fingers and toes. You'll feel luxurious, pampered, even decadent!!!!
Mani 45 minutes $55 / Pedi 1 hour $60 / Anti-Aging Pedi 90 minutes $85
Fashion Nail Art/Design Application – Choose from a variety of fun add-ons like sparkles, patterns and personalized designs.
+ $5-$20
M3 Weekly Polish Change – One of the benefits of the Montage Monthly Membership program, a weekly polish change is included along with a mani/pedi for just $85/month (reg. $115). "Unlimited" accessory nails are part of the package too! What a deal! Find out more about M3 here.
"Marina was able to combine comfort and luxury into one manicure/pedicure. Being able to lay down for both made it so very unique, soothing and relaxing-as if a girlfriend was doing my nails."

~Jennifer J.